Account settings
From the settings tab, the administrator can manage the team information, upgrade the account pricing plan and delete the current team.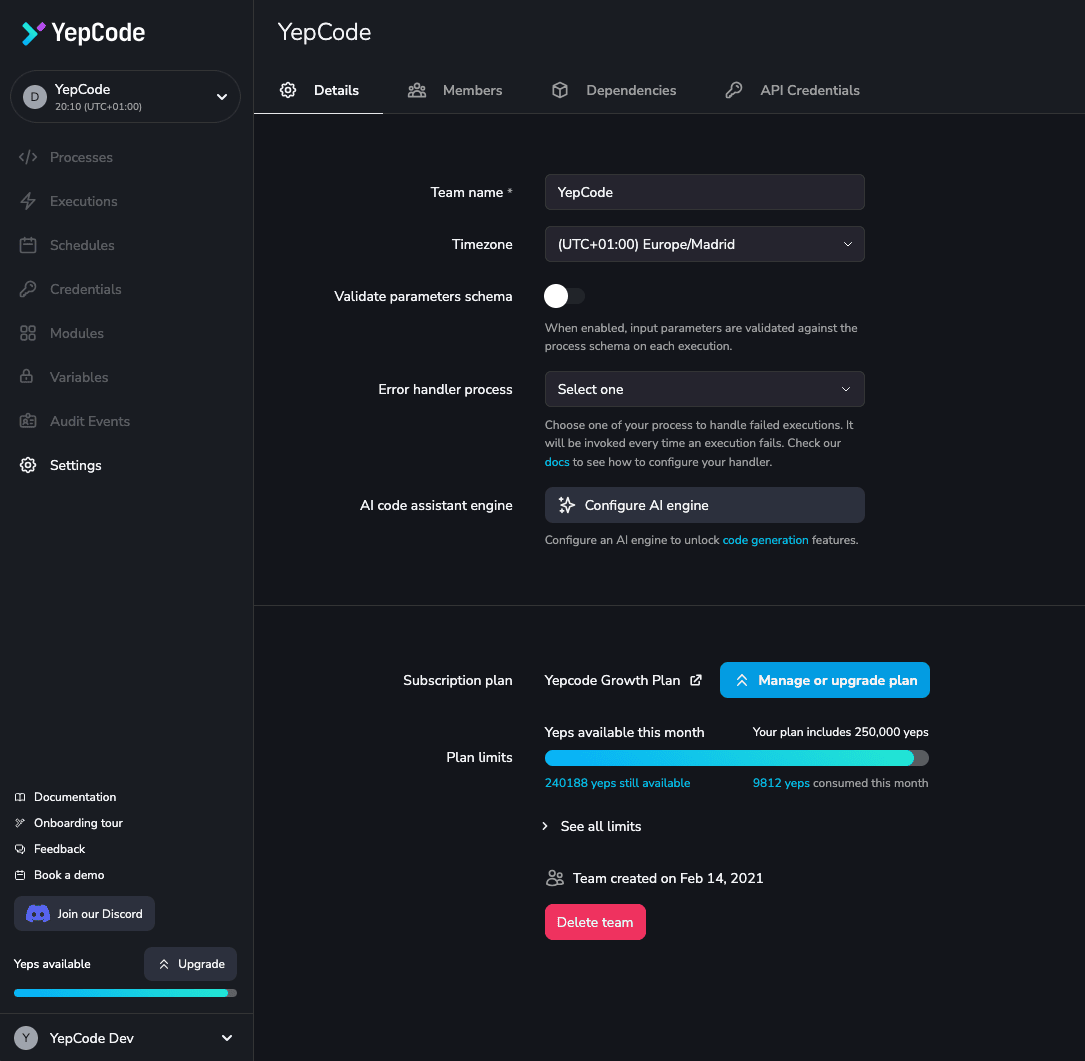 The yeps consumption components show the amount of Yeps consumed on the current billing pediod, and also how much yeps are available.
Using the Upgrade plan! button, any administrator can perform an account upgrade, starting to enjoy a more powerful version of YepCode.
When clicking the Delete team button and typing the team name, any administrator can delete the current installation causing an entire data wipe.