Shared processes
YepCode allows you to share your processes. For this, you have to set the process visibility as public in the dashboard.
When your process is public, you can copy the link from the dashboard or access to it from the sidebar.

This button will display a modal where you can copy the public process link.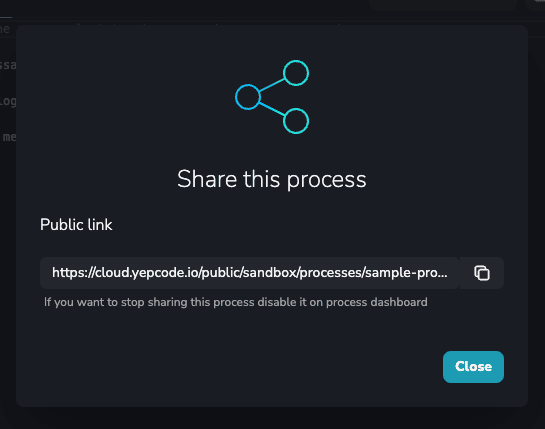 Anyone who access the link can see your public process.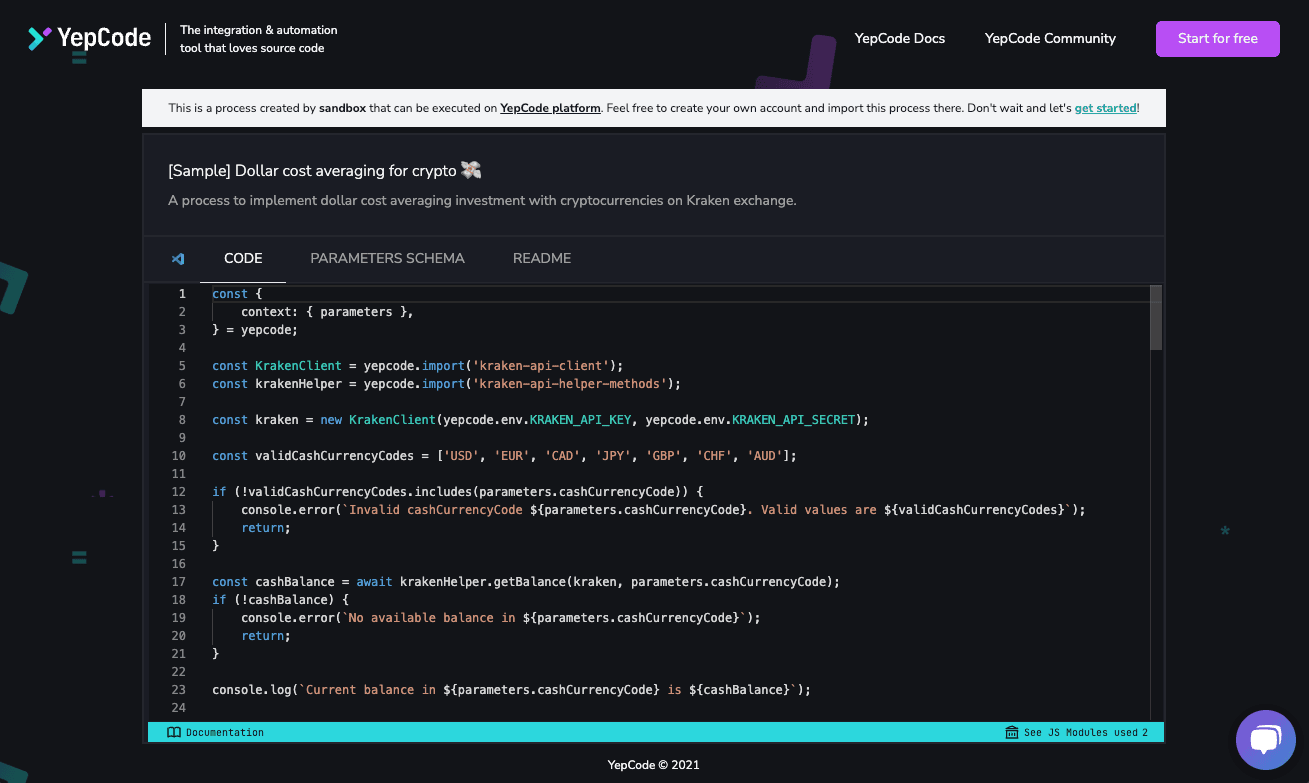 tip
Visit this link to see a public process in our sandbox team