Dashboard
This section page shows details and settings about a YepCode process.
You can access from process page, clicking on the gear icon at the top rigth of the screen: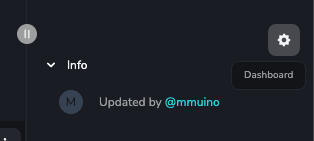 Details​
This initial page shows all the available process configuration: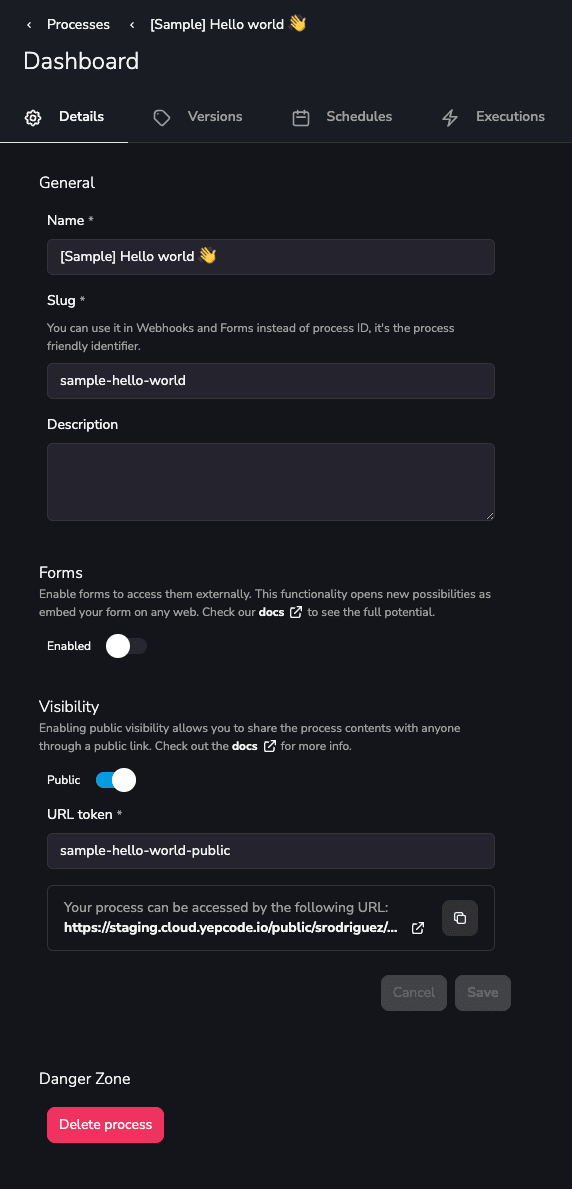 General: Manage process name and description.
Forms: Enable or disable forms integration for this process. With these feature, you may embed process input parameters forms in any webpage. Check full form docs.
Visibility: Switch between public and non public. When your process is public you can edit the process url token ( must be unique).
Versions​
You can see detailed info of all your process versions in the versions tab.
If your process has no versions you won't see this tab.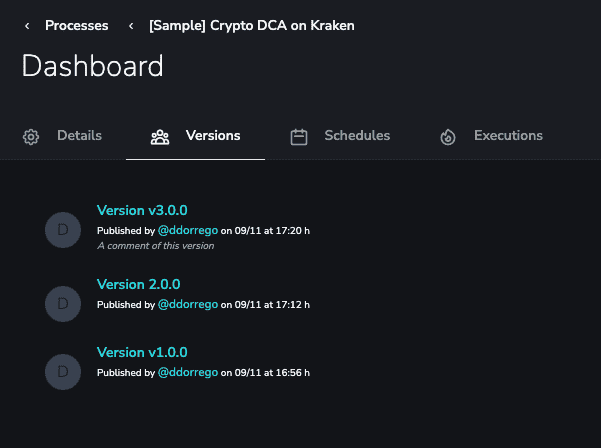 Schedules​
Every scheduled configuration placed for the process would be shown here.

Executions​
And every process execution will be shown in the Executions tab.