Process versioning
YepCode allows you to manage different versions of your processes.
You can publish a version from the process pages by clicking Publish version in the three dots menu.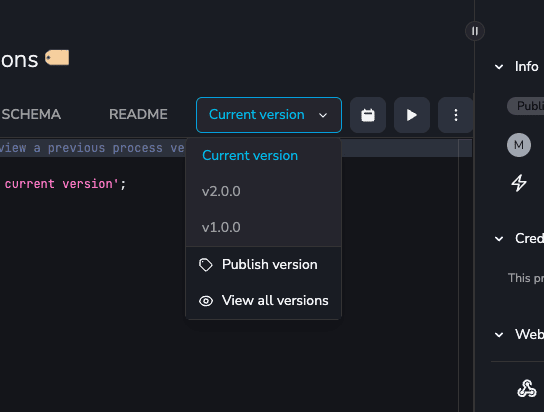 This will display a form where you should write a tag for the new process version and a comment of the version if you want.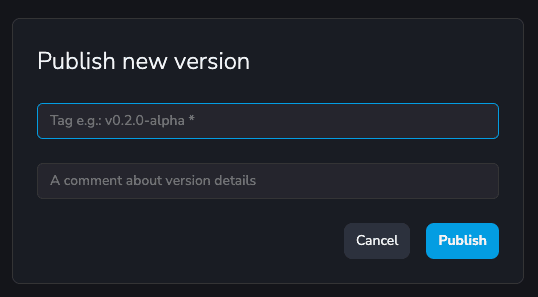 Once you create the version, you can see its code by changing to it in the version selector. You cannot edit the code of a published version. To continue editing your process, you only need to come back to current version using the selector and continue coding!